Information on our 2018 guests will be available soon.
Chicago TARDIS 2017 welcomes….
Sophie Aldred
Sophie Aldred started out singing and acting in children's theatre. A role in a production of Fiddler on the Roof lead to her being cast as Ace in Doctor Who. She played Ace for three years, leaving only when the BBC decided to put the series on a nearly-permanent hiatus. She went on to divide her time between children's shows and the stage—appearing in Eastenders, Melvin & Maureen's Music-o-grams, Tiny & Crew.
Sophie eventually moved into voice-over acting, appearing in animated shows such as ZZapp!, Noddy In Toyland, Dennis & Gnasher, Bob the Builder (as Muck), Bananas in Pajamas, and as the title character in Tree Fu Tom (which has aired in the US on both Sprout and NBC Kids). She has also returned to being Ace in many a Big Finish story—and stars in the Kickstarter-funded audio series Strangeness In Space.
More info: sophiealdred.net

Colin Baker
Despite first making his mark as villainous Paul Merroney in The Brothers (BBC, 1974-76), Colin Baker is probably best remembered for his colourful portrayal of the titular Time Lord's sixth incarnation in Doctor Who (BBC, 1984-86).
Born in London, he later moved to Manchester, and was an enthusiastic performer in various Gilbert and Sullivan productions while studying at St. Bede's College. After initially training to be a solicitor, at 23 he abandoned law to attend LAMDA. Following The Road to Freedom (BBC, 1970), he obtained substantial roles in Cousin Bette (BBC, 1971) and War and Peace (BBC, 1972), but it was as scheming whizz-kid Merroney that he caught the public's imagination, becoming overnight the man audiences loved to hate.
His arch performance as Maxil in Doctor Who: Arc of Infinity (BBC, 1983) so impressed producer John Nathan-Turner that he offered him the lead when Peter Davison quit the show. Baker planned to make his Doctor less immediately accessible than his predecessors, intending to let him mellow with time. His brash, arrogant characterisation did not find favour with the BBC hierarchy, and controller Michael Grade ultimately cited falling ratings as justification for the decision to replace him. Despite becoming the first actor to be publicly sacked from the role, Baker has maintained his association with the series, returning for the stage play The Ultimate Adventure, charity special Dimensions in Time (BBC, 1993) and a series of audio dramas; he continues to work regularly in the theatre and on television.
Biography from screenonline.co.uk (Richard Hewett); more info (Twitter): @SawbonesHex
Nicholas Briggs
Nicholas Briggs wears many hats: actor, composer, director, presentor, producer, sound designer, and writer.
Nick was trained at the Rose Bruford College of Speech and Drama and has acted in theatres throughout the UK – on tour, in panto and in rep. including many roles in the Classic Thriller Season at the Theatre Royal Nottingham from 1997 to date. Favourite characters he's played include Larry in Closer (on tour), Count Dracula, Sherlock Holmes (in rep and national tour) and Inspector Pratt in Murdered to Death and Death By Fatal Murder, a role he's reprised a number of times.
Nick has been the voice of the Daleks, the Cybermen, the Judoon and the Ice Warriors for BBC1's Doctor Who since the new TV series started in 2005. He played Winston Churchill and various monsters in the national arena tour, Doctor Who Live (with Nigel Planer) in 2010, and has provided voices for characters and monsters in Doctor Who: The Adventure Games (BAFTA Cymru Award, 2010, for Digital Creativity and Games); as well as monsters in the Doctor Who Experience and all of the Doctor Who Proms at the Royal Albert Hall.
Other TV credits include the role of Italian doctor Carlo Urbani in the TV drama documentary on SARS; Lewis; Torchwood; and The Sarah Jane Adventures; and he has appeared in British drama films Adulthood and 4,3,2,1, (directed by Noel Clarke, BAFTA Rising Star Award 2008); and award winning short film Cleaning Up (Best Thriller, Aesthetica Short Film Festival 2011, Film of the Year, Shortcutz London 2012).
Nick has been acting in Big Finish audio productions for many years, particularly enjoying the role of Sherlock Holmes which he's played since 2010. Nick has read many talking books for AudioGo including his own Doctor Who novel, The Dalek Generation.
Nick has composed music for theatre, radio and full-cast audiobooks. He has directed full-cast audio dramas for Big Finish Productions from the very beginning, even before the company got a license to produce the Doctor Who range. He has also directed many theatre productions including Private Lives; Woman in Mind; Night Must Fall; The Dead of Night; Little Voice; Strangers on a Train and Frankenstein. Nick has been a Producer for Big Finish Productions since 2001, when he created the acclaimed Dalek Empire series. He went on to become the Producer of the new Eighth Doctor and Lucie adventures in 2006, becoming the Executive Producer of Big Finish's Doctor Who range later that year. Nick is now Co-Executive Producer of Big Finish's entire output, and Associate Producer on the Big Finish/Planet 55 classic Doctor Who animations.
Nick has written for the fields of comic strips, journalism, television, theatre and publishing, but the bulk of his work has been in radio and audio drama.
More info: www.nicholasbriggs.com; on Twitter: @BriggsNicholas
Nicola Bryant
Nicola Bryant landed the part of the American companion Peri immediately after she finished attending The Webber Douglas Academy of Dramatic Art, in 1983. Cast by John Nathan-Turner she first appeared alongside Peter Davison's fifth Doctor in the 1984 story Planet of Fire coming face to face with The Master. This was immediately followed by Davison's final story the The Caves of Androzani, which is always high on the Doctor Who Magazine list of their all time favourite stories. As the then soul companion, Nicola enjoyed playing Peri opposite Colin Baker's sixth Doctor with whom she battled against Daleks, Cybermen, Sontarans The Rani and Sil but most of all she found a dear friend in Colin.
Since leaving Doctor Who, Nicola has worked extensively in theatre up and down the country. In London her work ranges from leading roles in the West End in Killing Jessica at Savoy Theatre, in the award winning Strive at The Duke of York's, and in Tom Stoppard's multi award winning Rock 'n' Roll. She has also made guest appearances in numerous television shows, most notably as Rowan Atkinson's niece (Millicent) in Black Adder's a Christmas Carol and the award winning comedies 10% ers and My Family (twice); as well as spending 3 years playing Martine in the BBC series The Biz. Most recently Nicola has been in the new BBC series New Blood and in the American thriller Headhunter, playing a real life American psychiatrist. This Fall Nicola will also be seen in the two final episodes of Star Trek Continues.
Nicola is still keeping Peri alive in the wonderful Big Finish range and is thrilled to be able to meet her friends and fans at Chicago Tardis 2017.
More info: Official website

Peter Davison
Peter Davison became interested in acting in his teens and joined the Byfleet Players amateur dramatics society while still at school, later attaining a place at the Central School of Speech and Drama.
Davison graduated in 1972 and worked in repertory theatre for several years. His television debut came in three episodes of children's sci-fi series The Tomorrow People (ITV, 1973-9). Davison spent 18 subsequent months working in a tax office but an acting break came with romantic period serial Love For Lydia (ITV, 1977). He starred as one of Lydia's four lovers, Tom Holland. His next period series, All Creatures Great and Small (BBC, 1978-80; 1988-90), catapulted him into the big league. Attracting almost 19 million viewers at its height, Davison became a household name as naïve junior vet Tristan Farnon.
Now hot property, offers flooded in. In Holding the Fort (ITV, 1980-82) he was Russell Milburn, hapless househusband to army captain wife Penny. Sink or Swim (BBC, 1980-82) saw him as the feckless Brian Webber, regularly shown up by his more outgoing younger brother.
Outside primetime, Davison hosted children's lunchtime storytelling show Once Upon a Time (ITV, 1979-82) for its first three years. A keen musician, he provided the theme tune to another children's lunchtime series, Button Moon (ITV, 1980-88), and also wrote and sang the theme to the sitcom Mixed Blessings (ITV, 1978-80).
Doctor Who producer John Nathan-Turner had been Production Unit Manager on All Creatures and on his office wall was a photograph of Davison accepting a trophy in a charity cricket match. The picture prompted him to approach Davison with the idea of replacing Tom Baker as the Doctor. Davison He debuted as the fifth Doctor in January 1982. Much was made of his being the youngest actor to play the part (at the time) and in his more subtle moments he played the Time Lord as an old man trapped in a young man's body. Coupled with a move from Saturdays to new twice-weekly weekday slots, Davison helped reverse the previous year's ratings slump.
Davison felt Doctor Who's 20th Anniversary season was stifled by a dependency on old monsters and nostalgic flashbacks and found the program's eternal under-funding frustrating. Former Doctor Patrick Troughton had advised him to do three years in the role, and Davison's last serial duly aired in March 1984, when the Doctor regenerated into Colin Baker.
With several high profile roles already behind him the specter of typecasting often associated with roles like the Doctor seemed to avoid Davison. He was next seen in period serial Anna of the Five Towns (BBC, 1985), playing Henry Myers.
If anything Davison was becoming slightly typecast as TV's Mr Nice Guy, but playing Dr Stephen Daker in Andrew Davies' satire A Very Peculiar Practice (BBC, 1986-88; 1992) provided a worthwhile twist on this. Here the vulnerable young trainee doctor at a University campus was an island of normality among a parade of grotesques. This pushed Davison from the family entertainment bracket into something edgier without damaging his bankability as a "TV star," as shown by his casting as 1930s detective Campion (BBC, 1989-90).
Revivals of All Creatures re-established his nice guy image, but it was At Home With the Braithwaites (ITV, 2000-03), a drama about a family of dysfunctional lottery winners, that finally broke the mould of genial types with the distinctly flawed and unlikeable David Braithwaite. Four runs of Braithwaites established Davison as a top rank ITV drama "name." He has since played an out-and-out villain as a stalker in Too Good To Be True (ITV, 2003), down-on-his-luck cop Dangerous Davies in The Last Detective (ITV, 2003-2007) and the curmudgeonly Dr Bill Shore in Distant Shores (ITV, 2005- 2006). In 2010 he joined the case of Law and Order U.K. along with Freema Agyeman.
Davison has been making a home for himself in musicals the past decade, appearing in such roles as King Arthur in Spamalot!, Professor Callahan in Legally Blonde, and Herbie in Gypsy (shown on PBS in November of 2016). His autobiography, Is There Life Outside The Box? An Actor Dispairs, came out in the US in January 2017. In the UK, he has been most recently seen on the reality series Sugar Free Farm.
Biography edited from screenonline.co.uk (Alistair McGown). More info (Twitter): @PeterDavison5
Janet Fielding
Janet Fielding is an Australian actress known in the Doctor Who universe as the Fourth and Fifth Doctor companion, Tegan Jovanka.
In 1991, Fielding gave up acting to take up an administrative position with Women in Film and Television UK. While she maintained the administrative position for only three and a half years, she continued with the group afterwards, managing the Skillset study on successful women in television in 2009.
She returned to acting and the role of Tegan for Big Finish Productions in 2006. She continues to star in Big Finish stories alongside Peter Davison, Mark Strickson, and Sarah Sutton.
Janet is Project Coordinator for Project Motor House, a charity based in Ramsgate, UK, where local youths will have a chance to learn from successful businesses.
More Info (Twitter): @jfmouthonlegs
Lisa Greenwood
Lisa Greenwood is a British actress notable for her appearances as series regular Sissy Cooper alongside Ben Whishaw and Dominic West in the BBC series The Hour as well as companion Flip Jackson alongside Sixth Doctor, Colin Baker, in several Big Finish audio productions.
Greenwood grew up in East Ham, the London Borough of Newham. She has been quoted in an interview saying "we didn't have much growing up there, but we had the performance youth group. It was brilliant, it gave me my passion". It was at this local youth group that she was spotted to be the face of a Sony PlayStation campaign. Lisa has also been a guest lead in many popular TV shows including Shirley Dent in Call the Midwife on BBC1, the satirical comedy Hacks on Channel 4, and the well-known Eastenders on BBC1.
More info (Twitter): @lisagreenwood20
Jason Haigh-Ellery
Jason Haigh-Ellery founded Big Finish Productions in 1998 and the company has grown to be the largest independent producer of Audio Drama in the world, working regularly with media corporations such as the BBC, MGM and ABC on Doctor Who, Torchwood, Stargate, Judge Dredd, and on original series such as Graceless and The Confessions of Dorian Grey. In 2013, Big Finish won the BBC Audio Drama Award for Best Drama for Doctor Who.
In 2011, Jason also founded the animation house Planet 55 Studios in Sydney, Australia, working first with the BBC on two animated versions of Doctor Who and now producing the original 26 part drama Prisoner Zero for ABC.
For television, Big Finish Entertainment has produced two reality shows – Nadia Goes to Hollywood and Nadia: Chasing the Dream for TV3 and been involved with reality shows Strictly Dance Fever (BBC) and Fame – the Musical (RTE). Jason is presently developing a new teen television drama for an Australian broadcaster.
Theatre (tour): Henry V, As You Like It, Days of Hope, Tomorrow Morning, Spring Awakening, By Jeeves, Snoopy the Musical, Love Shack, High Society, Fly me to the Moon, Debbie Does Dallas – the Musical, Teenage Kicks, The Steamie, Guess How much I love You?, The Wedding Singer, West End Men, Fame – the Musical (Eire), Yes Prime Minister, The Ladykillers, Never Forget and Footloose – the Musical.
Theatre (West End): Life Coach, Wolfboy, Footloose – the Musical, Shout!, A Christmas Carol, Third Floor, Shoshana Bean at the Ambassadors Theatre, Idina Menzel at the Royal Albert Hall, The Whatsonstage Theatregoer Awards (since 2007), Never Forget –The Take That Musical, West End Men, Yes Prime Minister (Theatregoer Award – Best New Comedy), The Ladykillers (4 Olivier nominations) and the sell-out West End debut of Nicholas Hoult in New Boy.
Theatre (USA): Cinderella, Aladdin, Sleeping Beauty and her White Night, Sleeping Beauty, A Snow White Christmas and Peter Pan and Tinkerbell in Los Angeles with Lythgoe Family Productions each Christmas.
More Info: bigfinish.com
Frazer Hines
Best known in the Doctor Who universe as Jamie McCrimmon, companion to the Second Doctor, Frazer Hines is a fan favorite guest at Chicago TARDIS.
Post Doctor Who, Frazer starred in Emmerdale – the long-running ITV soap opera – for just over 20 years.
Frazer has been featured as both Jamie McCrimmon and the Second Doctor in countless Big Finish Audio productions. His role as Jamie McCrimmon is ongoing.
Author Diana Gabaldon credits watching Frazer Hines in the Doctor Who serial The War Games (and finding him fetching in a kilt) as the inspiration for her first novel, Outlander, which is now on screen via the TV network STARZ. Frazer even made a guest appearance in the first season of the show.
More Info (Twitter): @WhoFrazer
Christopher Jones
Christopher Jones is a comic book artist who drew the recent Third Doctor mini-series for Titan Comics; written by Paul Cornell.
He is best known for his work on Young Justice and The Batman Strikes for DC Comics. His other DC Comics work includes Batman '66, Justice League Adventures, Batman & Robin, Day of Judgment, and the cult series Young Heroes in Love. Christopher's work for Marvel Comics includes Avengers: Earth's Mightiest Heroes and Marvel Superhero Squad. His other comics include the graphic novels Also Known As (written by Tony Lee) and Kolchak: Fever Pitch, the SF series Parallel Man, Gargoyles: Bad Guys, and the comic book adaptation of the cult horror favorite Re-Animator. He is also the co-creator of Dr. Blink Superhero Shrink with writer/cartoonist John Kovalic.
His next project is another Doctor Who project for Titan Comics, which will soon be announced.
More Info (Twitter): @ChrisJonesArt
Tony Lee
A #1 New York Times bestselling author of comics, novels, audio adventure and film / TV, Tony has written some of the biggest licenses in the world, including Spider Man, X-Men, Star Trek, MacGyver, Battlestar Galactica, Superboy and Dracula. He's best known however for his Doctor Who comics for IDW / Titan, as well as his Fifth Doctor Doctor Who, Dorian Gray and Bernice Summerfield audio adventures for Big Finish Productions.
His series of Sherlock Holmes: The Baker Street Irregulars graphic novels are deemed 'canon' and have been adapted for stage across the globe, and it was announced at Gallifrey One in February 2017 on the Titan Publishing panel that Tony and fellow guest Christopher Jones would be working on an exciting new 'Who-related', yet still unknown project for 2018.
For TV and Film, Tony was hired by The Hollywood Gang (300, The Departed) to write their futuristic Robin Hood film; the wrestling comedy In the Ring and thriller Before Dracula are in development with BoxFly Media; for television he wrote an episode of BBC One's medical drama Doctors earlier this year, is creating a yet-unannounced television series with actor Mark Sheppard, and has an upcoming movie with Noel Clarke's Unstoppable Entertainment.
And that's just the things he can talk about.
More Info (Twitter): @mrtonylee

Sylvester McCoy
Sylvester McCoy was born on 20 August 1943, in Dunoon, Scotland. His father was killed in the Second World War a couple of months before he was born, and he was brought up by his mother, his grandmother and aunts.
He attended St. Mun's, a local Dunoon school. The headmistress was keen that her young charges obtain decent jobs upon leaving the school and so organized regular talks from people in all manner of professions. McCoy expressed an interest in every job, and as a result eventually found himself given an afternoon off school to go to see a local priest about entering the priesthood. He joined Blair's College, a seminary in Aberdeen, and between the ages of twelve and sixteen trained to be a priest.
It was while at Blair's College that he realized that there was more to life than could be found in Dunoon. He discovered classical music and history, which fascinated him. He eventually decided to become a monk and applied to join a Dominican order, but his application was rejected as he was too young. He went instead to Dunoon grammar school, where he discovered the delights of his female fellow pupils and quickly decided that he didn't want to be a priest or a monk after all.
On finishing his education, he took a holiday down to London, from which he never returned. McCoy approached a youth employment center looking for a job and impressed by the fact that he had attended a grammar school, they instantly found him a job in the City working for an insurance company. He trained in this job and stayed there until he was twenty-four before deciding that it wasn't really for him.
With the help of a cook at London's Roundhouse Theatre, McCoy gained a job there selling tickets and keeping the books in the box office. Eventually, he joined the Ken Campbell Roadshow. Along with Bob Hoskins, Jane Wood, and Dave Hill, McCoy started performing a range of sketches with the umbrella theme of "modern myths." McCoy found himself for a while in a double-act with Hoskins before Hoskins left to pursue his film career.
During a break from one of their UK engagements, the Roadshow team were discovered busking on the street by Joan Littlewood, who invited them to go onstage as a curtain up before her production of The Hostage. Littlewood invited McCoy to join her world-renowned Theatre Workshop. Numerous engagements followed.
McCoy was starring at the National Theatre in The Pied Piper, a musical play written especially for him, when he learned that the BBC was looking for a new lead actor to replace Colin Baker in Doctor Who. He later won the role as the seventh Doctor.
Following Doctor Who, McCoy continues to work extensively in theatre, films (including The Hobbit trilogy), radio, opera, and on television.
Adapted from sylvestermccoy.tv. More info (Twitter): @4SylvesterMcCoy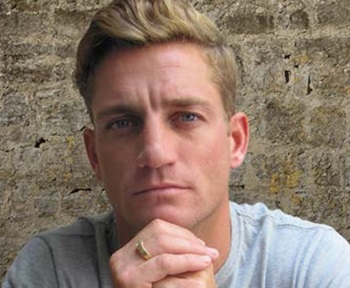 Philip Olivier
Philip Olivier is a British actor, model, and stage performer best known for playing the role of Tim O'Leary in the soap opera Brookside and Thomas Hector "Hex" Schofield in the ongoing Doctor Who Big Finish audio productions.
Olivier spent his early childhood living in South Africa and the USA before returning to Liverpool when he was 7 years old. He attended St. Edward's College, Liverpool. In the evenings he attended a local amateur dramatic school in West Derby, Liverpool. Interestingly enough, his first role was in the production Hearts and Minds featuring Christopher Eccleston.
To date, Olivier has been featured in nearly twenty Big Finish titles alongside Sylvester McCoy, the Seventh Doctor.
More info (Twitter): @OfficialOlivier
Robert Smith?
Robert Smith? is the author of Who is the Doctor, Who's 50 and The Doctor's Are In (ECW Press), guides to the wonderful world of Doctor Who. He's also the editor extraordinaire of the Outside In series of pop culture reviews with a twist (ATB Publishing), covering Doctor Who, Star Trek and Buffy. In his day job, he's a professor of mathematics and a world leading expert on zombies. Really.